Merry Un-Christmas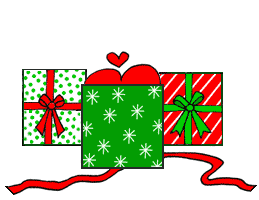 I hope everyone had a lovely holiday and enjoyed everything the season has to offer!
Our Christmas was frankly the strangest one we've ever had. But we loved every minute of it.
Since Mr. Blogger was off from Friday through Monday, that alone was reason to celebrate. And when it got to Christmas day, we just decided, at the last minute, that we were perfectly happy together. We didn't end up going to L.A. to see my aunt and uncle and cousins and their guests, and I did feel bad about that. But when we had awakened that morning, we were both just really tired and kind of worn-out, and not up to the long drive.
I of course called them and apologized, and I thought we must be nuts to have only a two-person Christmas.
But that works for us.
I cooked a sour cream tortilla casserole that was my first attempt at Mom's recipe, but turned out very, very yummy. I made Nuts and Bolts, which is kind of like homemade
Chex Mix
with slightly different ingredients, but holds a much more special place for me. My Gaa made it every Christmas (before there was such a thing as bagged Chex Mix) and it always reminded me of the holidays.
I served hot cinnamon rolls fresh out of the oven. I put every possible condiment, veggies, avocados and cheese on our favorite
Morningstar Farms
veggie burgers, with the biggest buns possible.
Basically, I fed my husband 'til he burst. And he kept asking for more.
We watched tons of movies and played Scrabble. We listened to the whole two hour replay of
Ricky Gervais' Christmas Eve broadcast on BBC2
...just lying in the daybed in the computer room and laughing at every word.
We had only Mom's and Kona Girl's presents to open, since we're saving everything toward our January London trip. But they were wonderful, thoughtful presents and plenty for us.
We probably won't have too many Christmases like this in our future. Hopefully they'll be filled with children and family that might actually fly out to see us for once (hint hint to the Mom and M-I-L).
But for now, we just enjoyed each other. That's enough of a present for me.